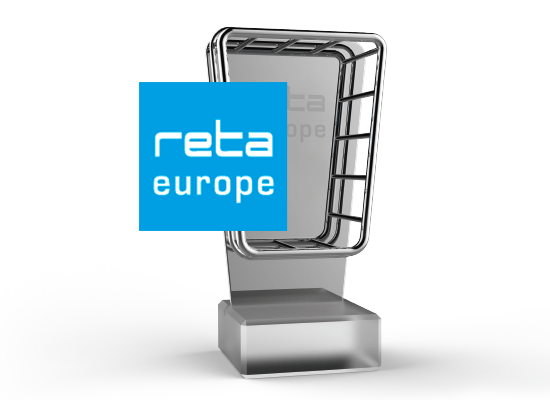 The following service providers and suppliers were honoured as a "Top Retail Supplier 2019" from EHI Retail Institute and Lebensmittel Zeitung.
We thank the vendor companies for supporting the retailers in their outstanding projects.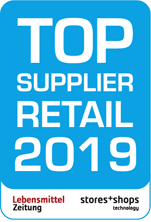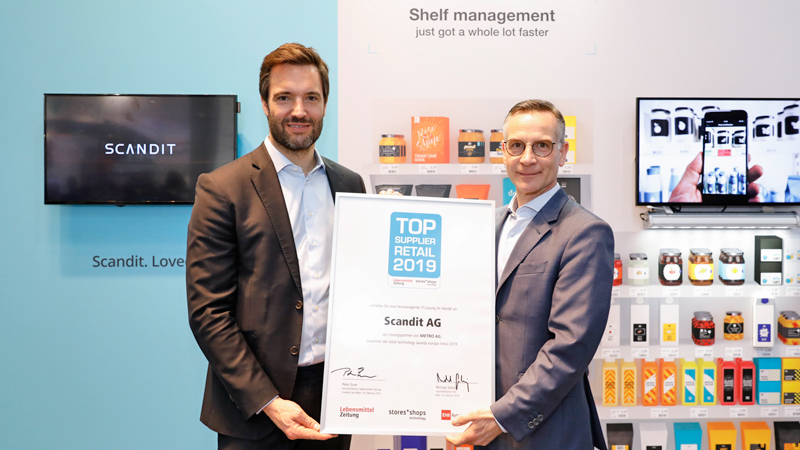 Scandit
Technology from Scandit Computer Vision enables customers to see price information on their smartphones using augmented reality (AR). They can scan multiple items simultaneously. Information is transmitted to them personally while they shop, and since they can use their own devices it all takes place right at the store shelf. Direct, correct price information increases customer satisfaction. All of the functions are contained in the Metro companion app, the mobile touchpoint developed especially for Metro customers.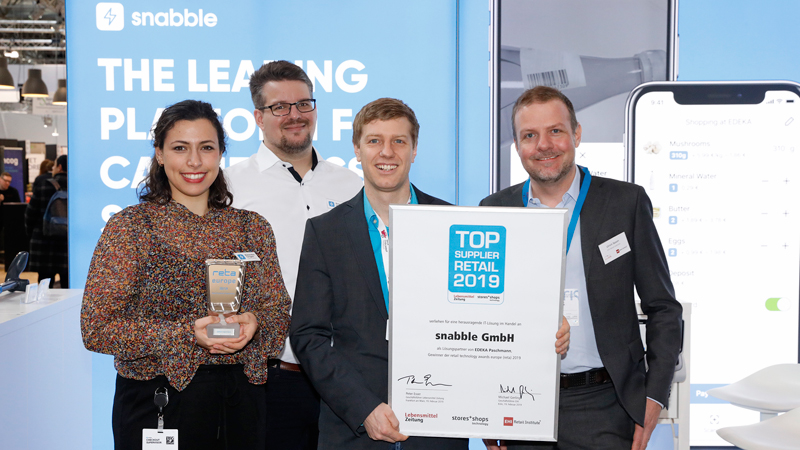 Snabble
Edeka Paschmann offers its customers a "scan & go" experience. After downloading snabble, an app, they can start making purchases right away with their smartphones. Prior registration is not necessary. Scanned products land in the digital shopping cart, and the total bill is always visible. Customers then pay at the self-checkout terminal without having to scan the items again. This saves them a lot of time because they don't have to queue at the checkout and put their purchases on the belt. Soon it will be possible for all customers to pay online with the app and get a digital receipt. An additional software tool helps prevent theft. Store employees can check for inventory discrepancies without interfering with shoppers.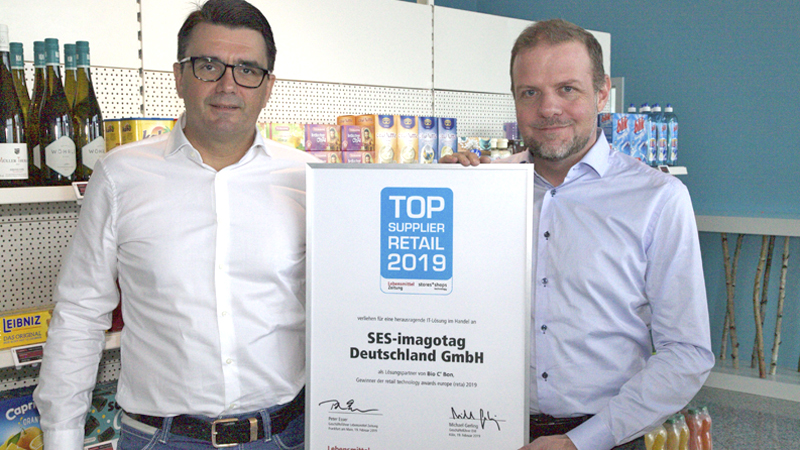 SES-imagotag
Geolocated digital price tags from SES-imagotag make it possible to determine the exact locations of all products. Security cameras watch for out-of-stock items and report empty shelves. Problem areas in the store are displayed on a digital map so that products are never out of stock. Shelf Watch identifies articles that have been wrongly placed by keeping track of every digital price label and the product associated with it. By spotting empty shelves and making sure they are refilled, the system ensures a better customer experience. In addition, retailers save a lot of time thanks to automatic detection.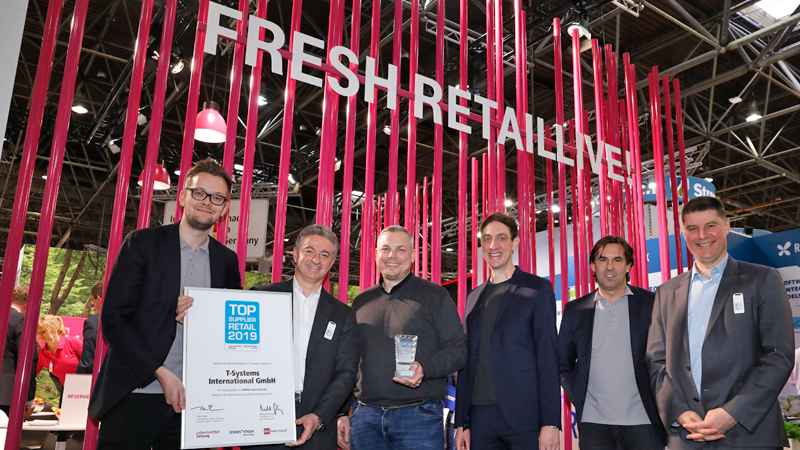 T-Systems
Together with T-Systems, Edeka Jänecke implemented a project that combined store modernisation and digitalisation. Modernisation included giving the store a fresh look and introducing attractions like a juice bar and sushi bar. Digitalisation focused on improving the customer experience and optimising internal processes. The status of the store was analysed and a digital plan was worked out. A fast broadband connection was put in place to give customers Wi-Fi access. Thanks to the digital system the store is now able to analyse its customer flow. It also implemented a mobile software solution for its employees. Additional solutions like intelligent shopping carts are already being planned.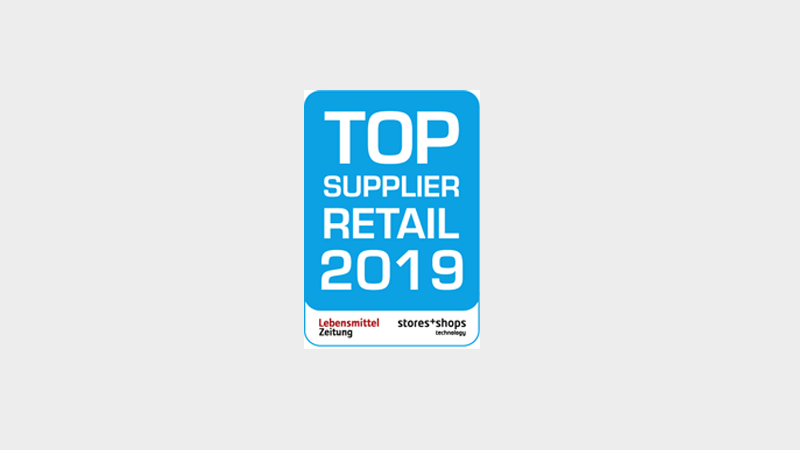 MishiPay
Customers use an app that was specially developed for Saturn. They can use it to scan the QR codes of the items they want to buy and pay for them directly by credit card or PayPal. RFID technology protects against theft. Each article in the store has a unique ID in the form of an RFID tag. RFID gates at the exit read the status of each article and determine whether it has been paid for. The store has no checkout counters; customers can pay only with the app, which also deactivates tags on the merchandise. This gives employees time to help customers. Saturn Express was tested as a pop-up-store over a period of three months in Innsbruck, Austria.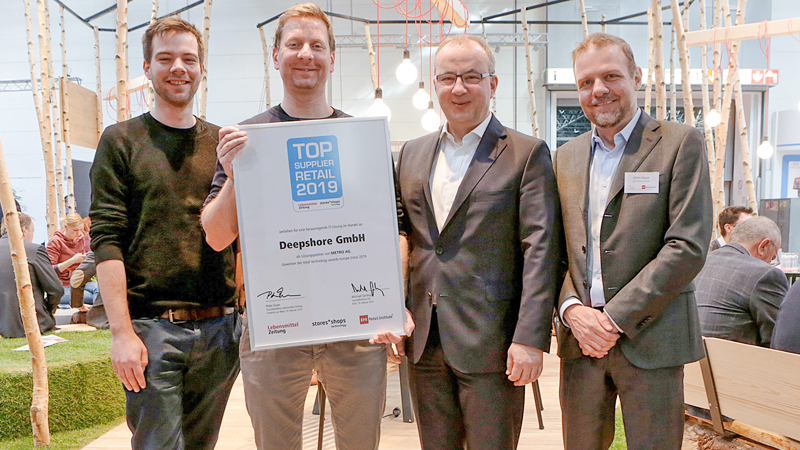 Deepshore
Wholesaler and grocery specialist Metro is using state-of-the-art open-source technology to set up a new IT infrastructure that is independent of software and hardware suppliers. To do this, it has developed a distributed micro-service infrastructure that combines NoSQL databases, a blockchain and a distributed file system. Developed in collaboration with Deepshore, the system is completely infrastructure-independent. It doesn't matter what cloud computing platform is used – Azure, Google Cloud, Amazon AWS or On Premises – as long as modern container tools (such as Docker) can be processed in a Kubernetes environment. And nowadays this is a standard cloud function.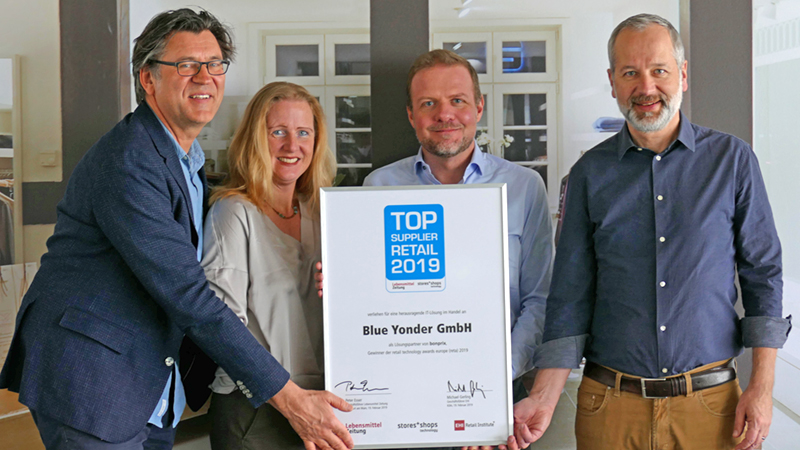 Blue Yonder
Fashion retailer bonprix has chosen the price optimisation software Blue Yonder to improve its sales and margins. Data are the key to remaining competitive, so the company wanted to gain valuable insights via machine learning to optimize its pricing processes. The retailer decided to move away from rigid price-conversion tables to an automated AI-based solution. The AI-based technology is now allowing bonprix to set prices across its international markets and product ranges automatically. Within one year bonprix implemented the pricing solution in six of its most important markets. The new price optimization solution has resulted in an increase in revenue as well as profit.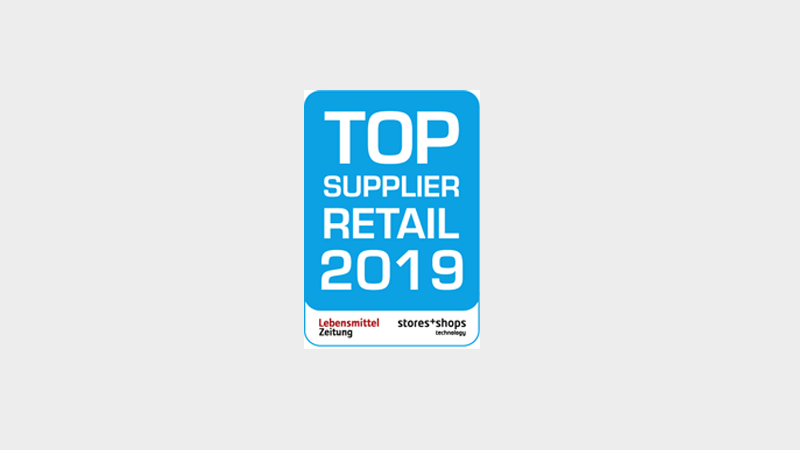 Checkpoint
Checkpoint and Iper have launched the Connectivity project, which has three interlinked components. Checkpoint Smart Control permits regular, automatic function checks of each EAS system in Iper's stores. Iper chose the applications Smart Analytics and Smart Counter in order to achieve better data transparency for its head offices and meet additional security requirements. Smart Analytics records and analyses historical data from the installed EAS systems. Smart Counter measures customer flows and generates sales reports that include security incidents and statistical data on customers.
Best Omnichannel Solution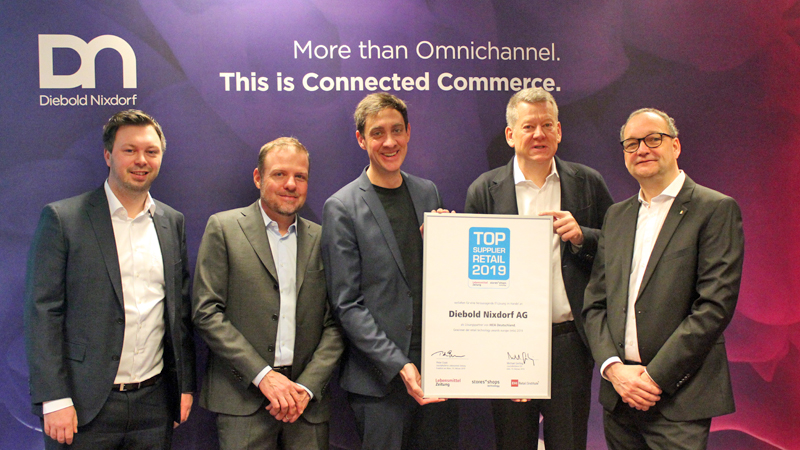 Diebold Nixdorf
Ikea and Diebold Nixdorf have set up a cloud-based infrastructure. All customer transactions, whether from e-commerce or the retail checkout, are stored and processed in the cloud. The data are used for sales campaigns, click & collect, returns, digital receipts and other purposes. The new service makes it possible to analyse customers' purchasing behaviour both in the store and online. In this way Ikea can find out why customers decide to visit a store or why, instead, they prefer to shop online. The company can thus learn more about what is necessary to enhance the shopping experience.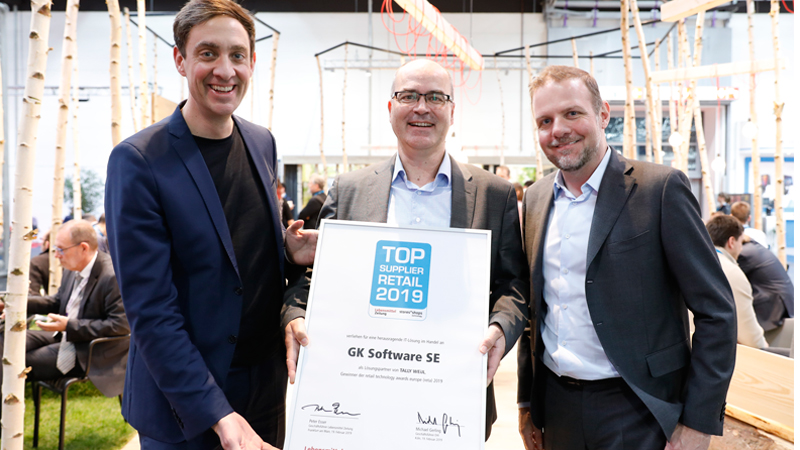 GK Software
Tally Weijl wants to connect with its customers through all channels, online and offline, in order to secure their brand loyalty. The SAP Omnichannel POS solution from GK Software makes this possible. It provides central, real-time control for all countries and covers omnichannel processes in the stores, in the online shop and on customers' smartphones. The system offers a wide range of payment methods, efficient delivery of products wherever they are ordered and simple handling of returned goods. Home delivery, click & collect and instore ordering are also fully integrated.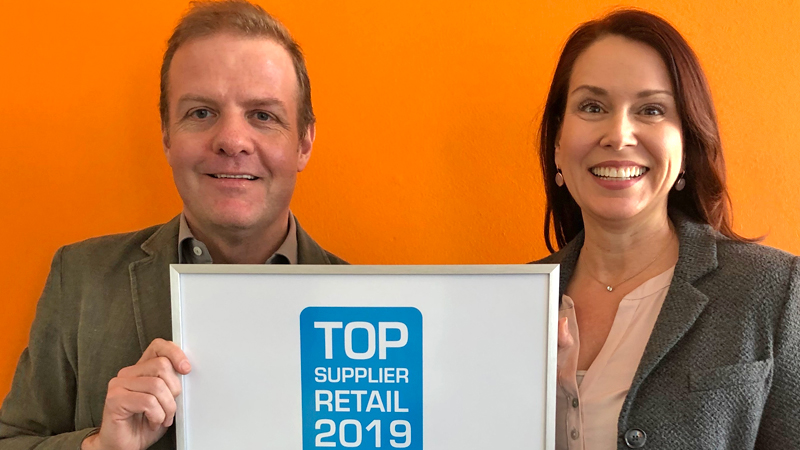 Microsoft
Working with Sunrise Technology, Kroger has developed EDGE, or Enhanced Display for Grocery Environments, an IoT solution based on Microsoft Azure. The display enhances the shopping experience for customers and makes the sales process more efficient. EDGE supplies real-time dynamic content to customers, such as promotions in the store or online shop. When new information comes in, it can be transferred to the displays in just a few steps. In addition, EDGE provides a digital platform in the cloud for marketing campaigns. Advertising space can be sold online and displayed via EDGE in the store.