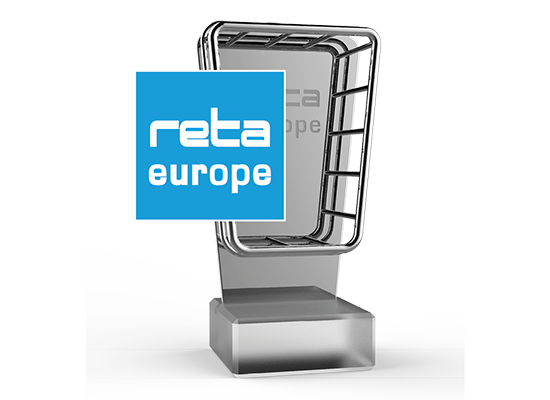 reta awards 2022 – Our Winners
The reta awards were presented for the 15th time. Fifteen outstanding retail technology solutions were recognised in five different categories.
Watch winner´s videos here.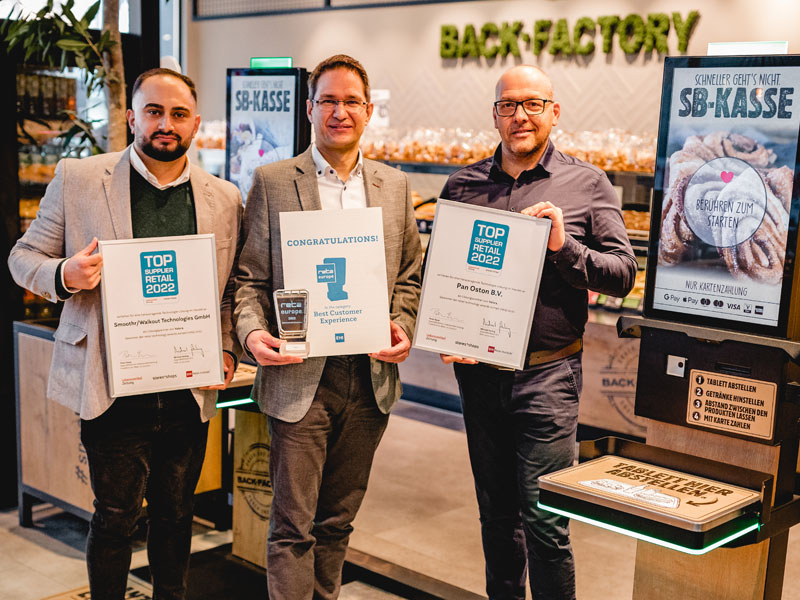 Valora
Valora's AI kiosk allows customers purchasing bulk foods without a barcode to use the self-checkout service. The AI-controlled self-service checkout systems can recognise up to ten products per second — without having to scan them sequentially. This means that customers can use a simple interface to complete their purchase in just a few steps. Smoothr/Walkout Technologies and Pan Oston B.V. are Valora's project partners.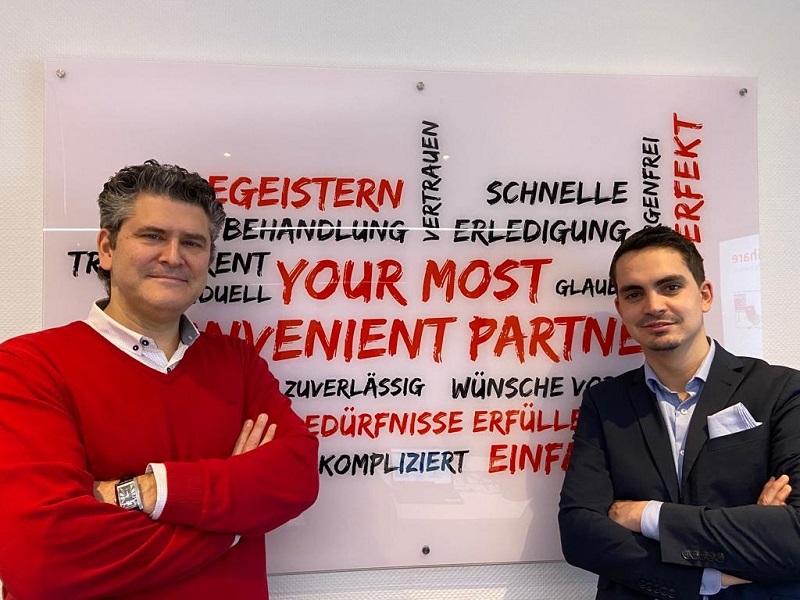 Lekkerland SE
To serve consumers' desire for quick, easy and flexible shopping on the go, Lekkerland, together with its partner LateBird Deutschland, has developed a fully automated 24/7 shopping system. Consumers can choose from a wide range of products around the clock, seven days a week: from chilled products such as salads and sandwiches to non-chilled items such as confectionery and snacks to frozen goods.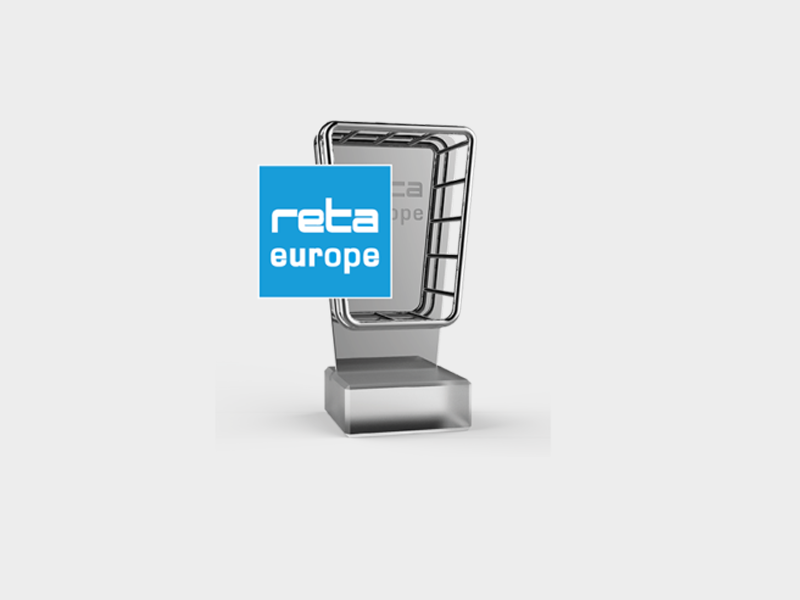 porta Unternehmensgruppe
Furnishings store Porta and its partner Warrify are doing the environment a service and are tackling the problem of too much paper. They have digitised the paper receipt, thereby conserving resources and allowing the store to gathering customer information and analyse purchasing behaviour. At the checkout counter, customers comfortably receive their receipt on their smartphone via a QR code.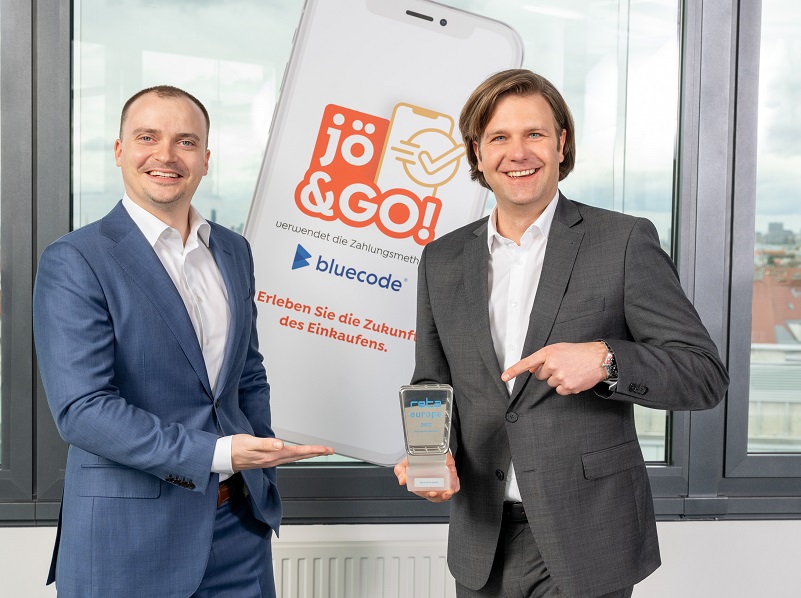 BILLA AG für jö&GO!
Austrian Rewe subsidiary Billa, together with its partners Unser Ö-Bonus Club and Bluecode, is improving the checkout process with jö&GO! Consumers identify themselves with a scan from the jö app at the start of checkout. The 2-in-1 code provides the information for payment at the same time. At the end of checkout, the payment simply needs to be verified verbally, and then the customer is free to go. Analyses have demonstrated that this procedure takes less time compared to conventional payment methods.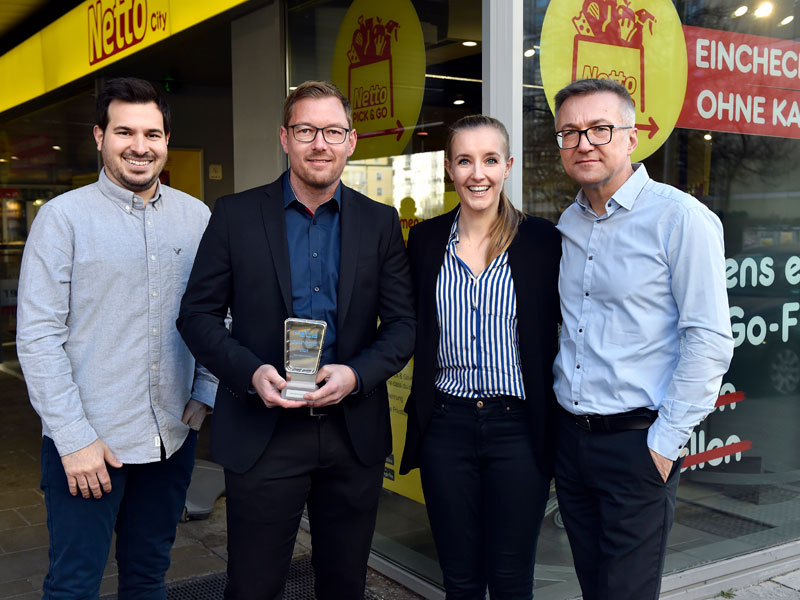 Netto Marken-Discount
Netto Marken-Discount's Pick&Go concept in cooperation with Trigo Vision provides customers with a fast shopping experience without needing to go through checkout. An AI-supported technology captures each article that the customer places directly in their own shopping bag. Sensors mounted to the ceiling pick up the corresponding movements. The data are used directly to create a personalised shopping cart. In this way, customers can simply enter a store, place the articles they want to buy in their shopping bag and then leave the Netto store. Payment is processed and a receipt generated digitally via the Netto app.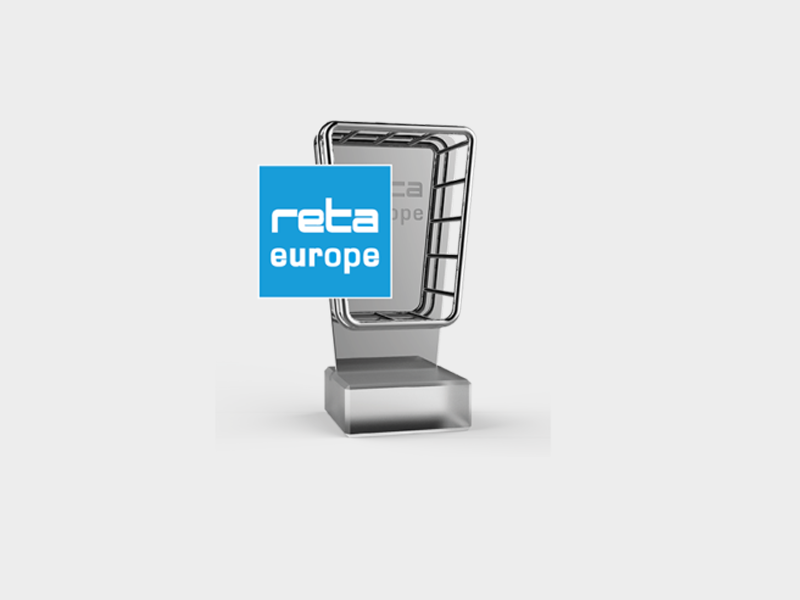 Shufersal
Israeli supermarket chain Shufersal has invented an intelligent shopping cart solution that works in large stores, does not require a re-design of the store interior and is cost-efficient.
The solution, which they discovered together with partner Shopic, is based on an AI-controlled clip-on device that is attached to each shopping cart for the duration of a customer's time in the store. The device allows the cart to identify any articles added to or removed from the cart.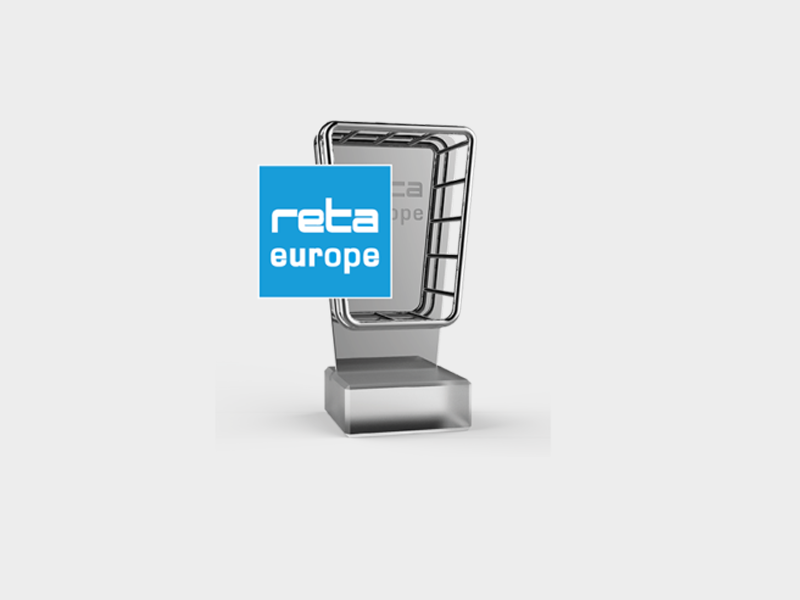 Coca-Cola Europacific Partners Deutschland
Coca-Cola, along with its partner T-Systems International, has developed a concept to more efficiently solve technical problems at the highly complex bottle-filling plants. This involves implementing 3D instructions, appropriate headsets and software for employees. With holograms, superimposed texts and videos, this solution eliminates the need for two-dimensional instructions. A mixed-reality headset allows employees to receive instructions on site without expert staff needing to travel to the respective location.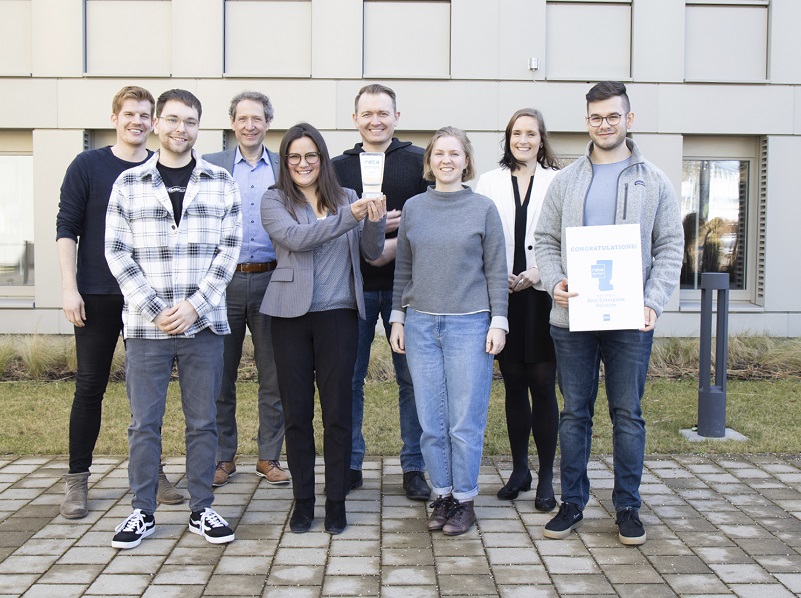 Markant Services International GmbH
In the course of its digitisation process, Markant is implementing a digital case file for its supply chain. The aim is to provide all participants with real-time access to all relevant information regarding the supplying of the retail warehouses and places particular emphasis on claim management. State-of-the-art API libraries as well as the existing EDI infrastructure support the digitisation of delivery notes. This has allowed Markant to reduce processing costs for handling claims in the warehouses by around 70 percent.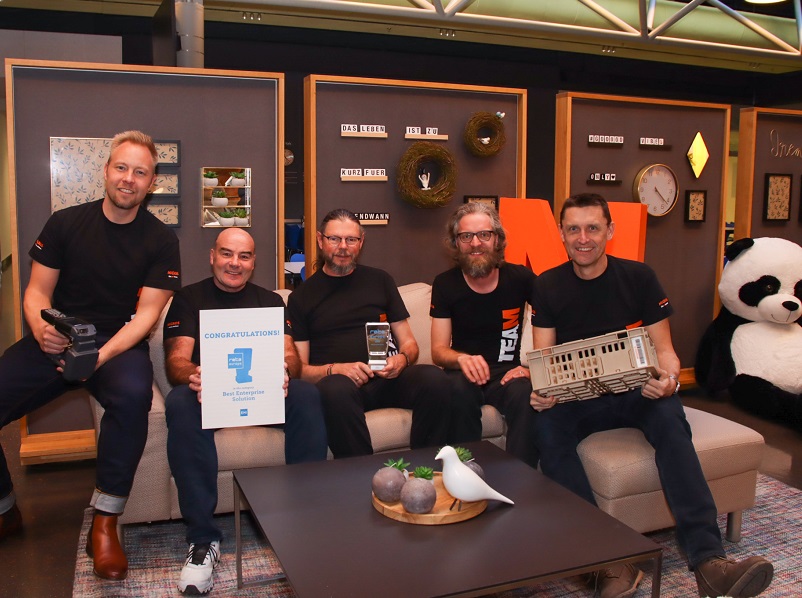 MIGROS Switzerland
The logistics data marketplace established by Migros Switzerland in cooperation with GS1 Switzerland, Quibiq Schweiz and smartive AG digitises information flows along the supply chain and simplifies logistics processes. This increases the transparency of the flow of goods.
Best Connected Retail Solution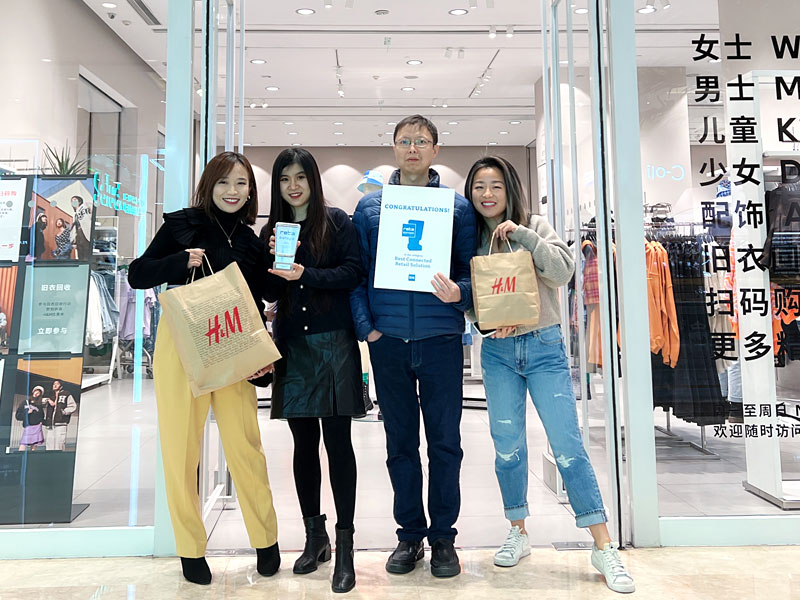 H & M Hennes & Mauritz AB (publ)
Textile manufacturer H&M, together with partners Diebold Nixdorf, BT Group and Shouqianba, has introduced a new "Scan&Go" customer journey concept for the Chinese market. The concept combines shopping and checkout, which was achieved by integrating the CRM system for customer identification, the online shop and the payment solution. The entire process can be completed right on the customer's smartphone.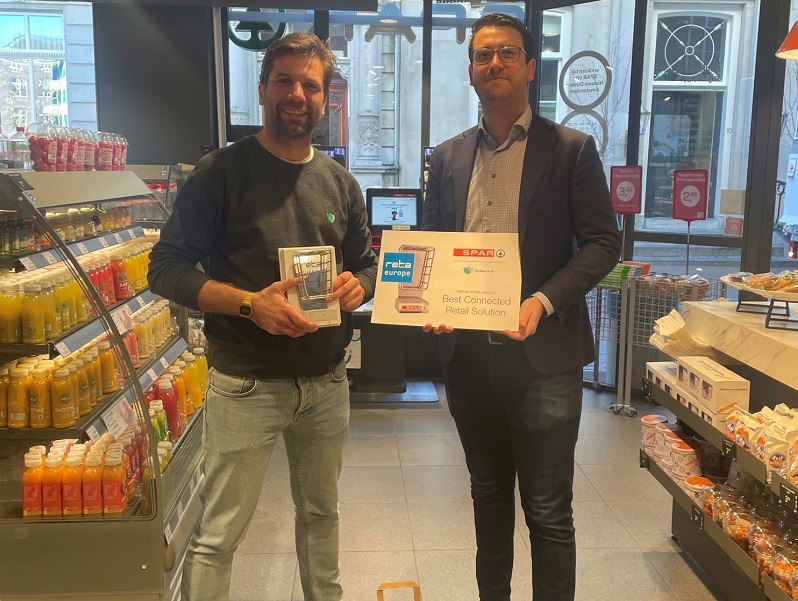 SPAR
Spar and Too Good To Go (TGTG) are working in partnership to tackle food waste by offering customers a digital solution.
TGTG connects users of its app with Spar stores that have unsold foods with a short shelf-life, for collection at end of day. This enables retailers to reduce their food waste.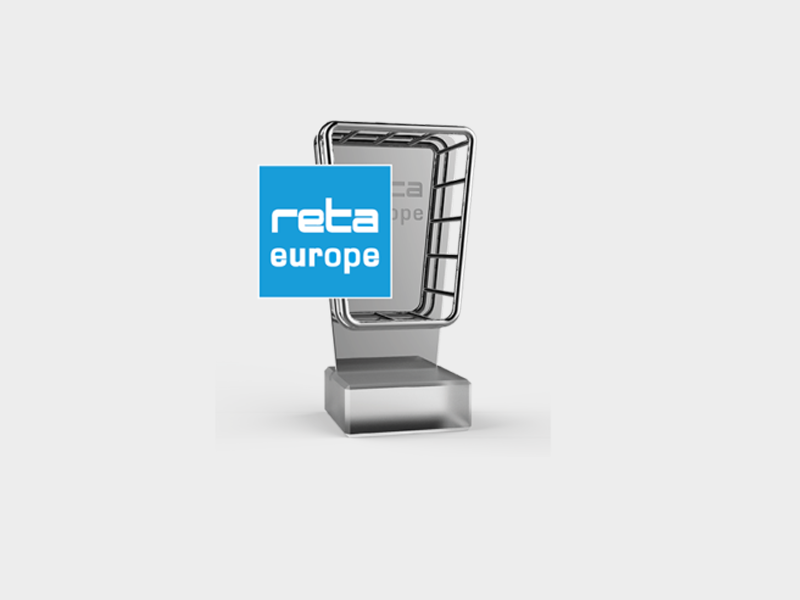 Ted Baker
British fashion brand Ted Baker, thanks to its partnership with OneStock, enjoys real-time transparency over its stock throughout the entire company. Orders are coordinated intelligently, optimising availability in stores. The system uses algorithms in order to search the stock in real time, both in warehouses and in stores. This allows the company to improve its promise of delivery.
Best AI & Robotics Application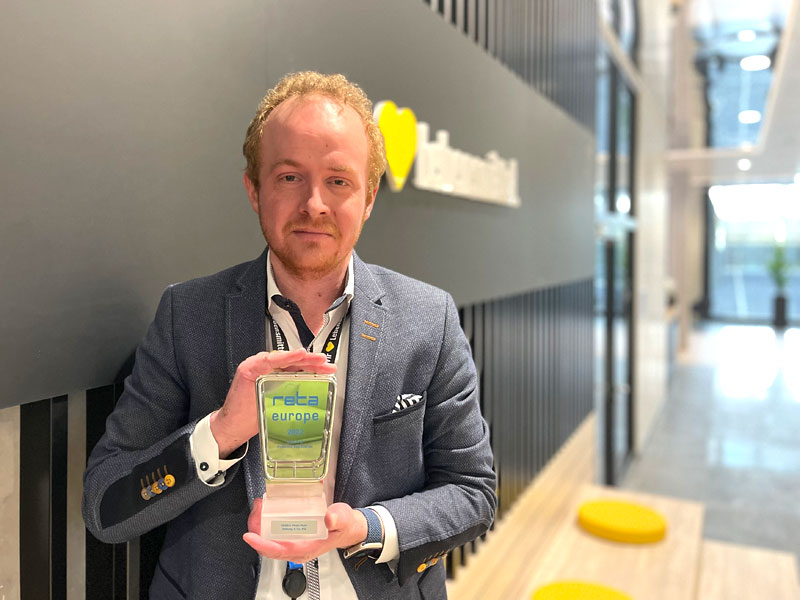 EDEKA Rhein-Ruhr Stiftung & Co. KG
Edeka Rhein-Ruhr, together with Consenso Consulting, has developed intelligent operations procedures in order to speed up rollouts. These processes are implemented fully automatically in various scenarios but can also be coordinated by a rollout team. The solution allows independent organisation of the input data for the processes in order to attain a maximum level of flexibility.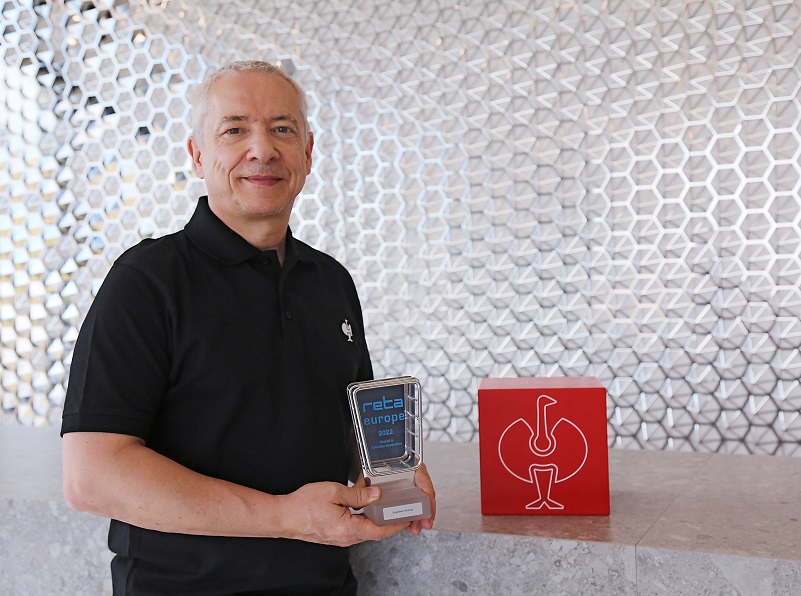 Engelbert Strauss
Engelbert Strauss' CI Factory can produce work clothing in a company's corporate design. The CI Factory stands for customised shoe production in combination with a robot-supported corporate fashion retail platform. At the CI Factory, customers configure and customise their work clothing and safety shoes and can choose from among 40,000 products. In cooperation with TGW Systems Integration, the project was completely pre-built with a digital twin.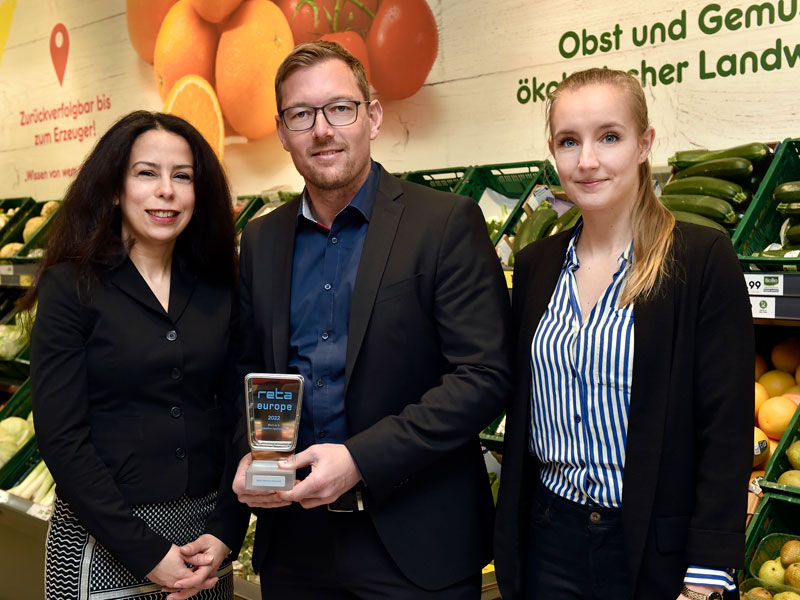 Netto Marken-Discount
Netto Marken-Discount has introduced Tiliter's automatic recognition AI technology for checkout when purchasing fresh produce without barcodes, such as unpackaged fruit and vegetables. By using a special system of sensors, the software can distinguish between different types of fruit and vegetables, even when they are very similar, and assists cashiers in selecting the correct products. The automated procedure saves time and supports store staff.