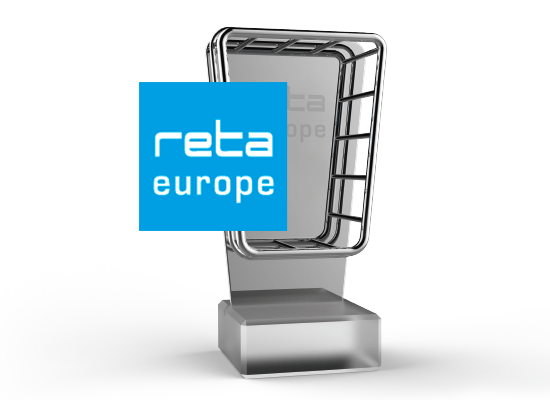 reta awards 2020 – Our Winners
The reta awards were presented for the 13th time on 17 February 2020. Twelve outstanding retail technology solutions were recognised in four different categories during a festive ceremony at Seifenfabrik Dr. Thompson's in Dusseldorf.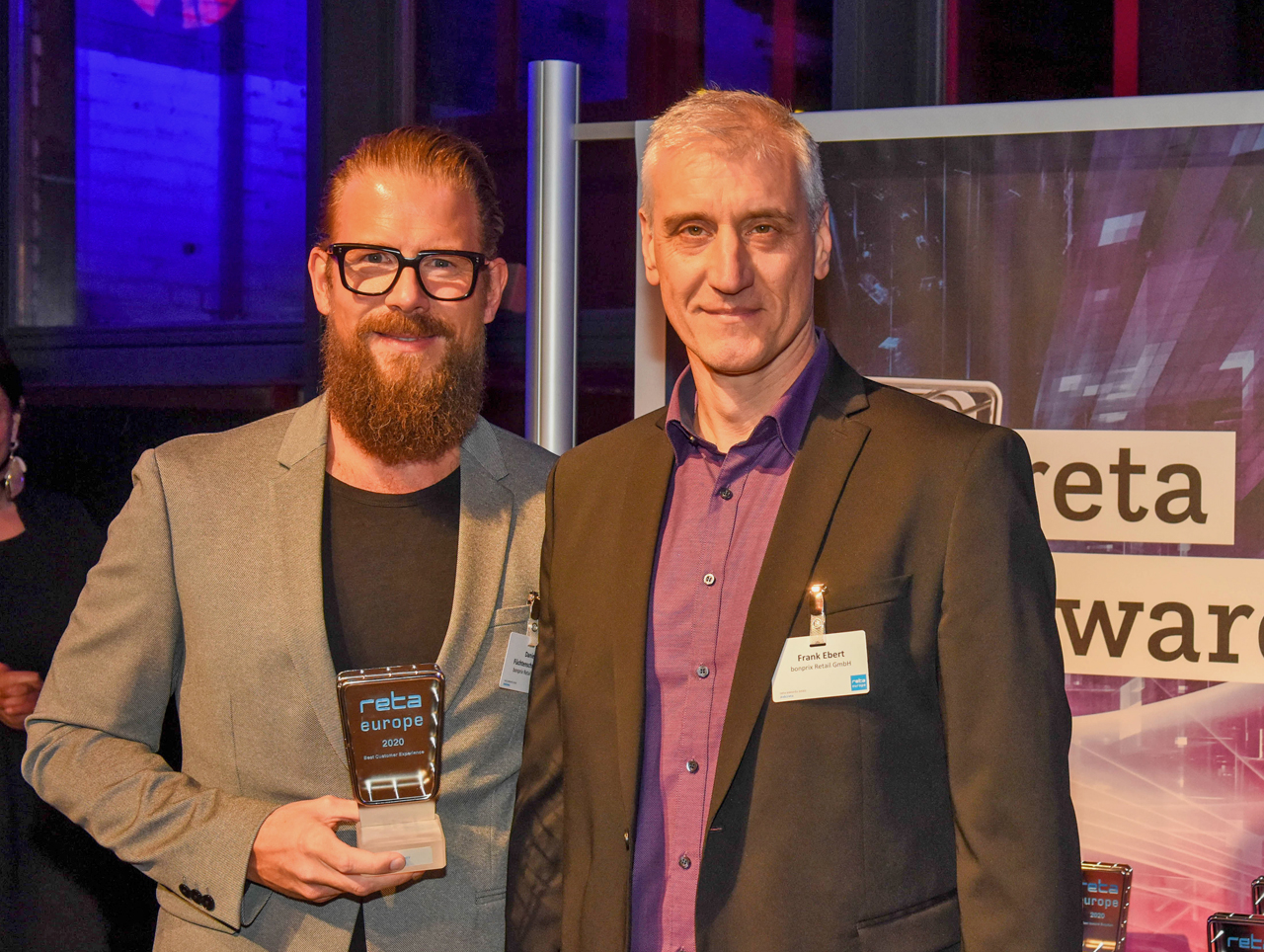 bonprix
Bonprix has brought its e-commerce expertise to the shop floor with the development of its "fashion connect" app. The app combines the advantages of brick-and-mortar retail with those of online shopping, and offers customers an entirely new shopping …
Read more
… experience. The customer checks in, scans the desired garments, chooses the size of the garments, and enters the reserved fitting room. The selected products are already waiting. Personal assistance can be easily requested. Different payment options are available, and RFID technology protects clothing against theft. The app, which was developed by GK Software, integrates seamlessly into the SAP eco-system, and operates with all the other in-store technologies in real-time. The customer enjoys a seamless shopping experience and a more-personalised interaction with the brand.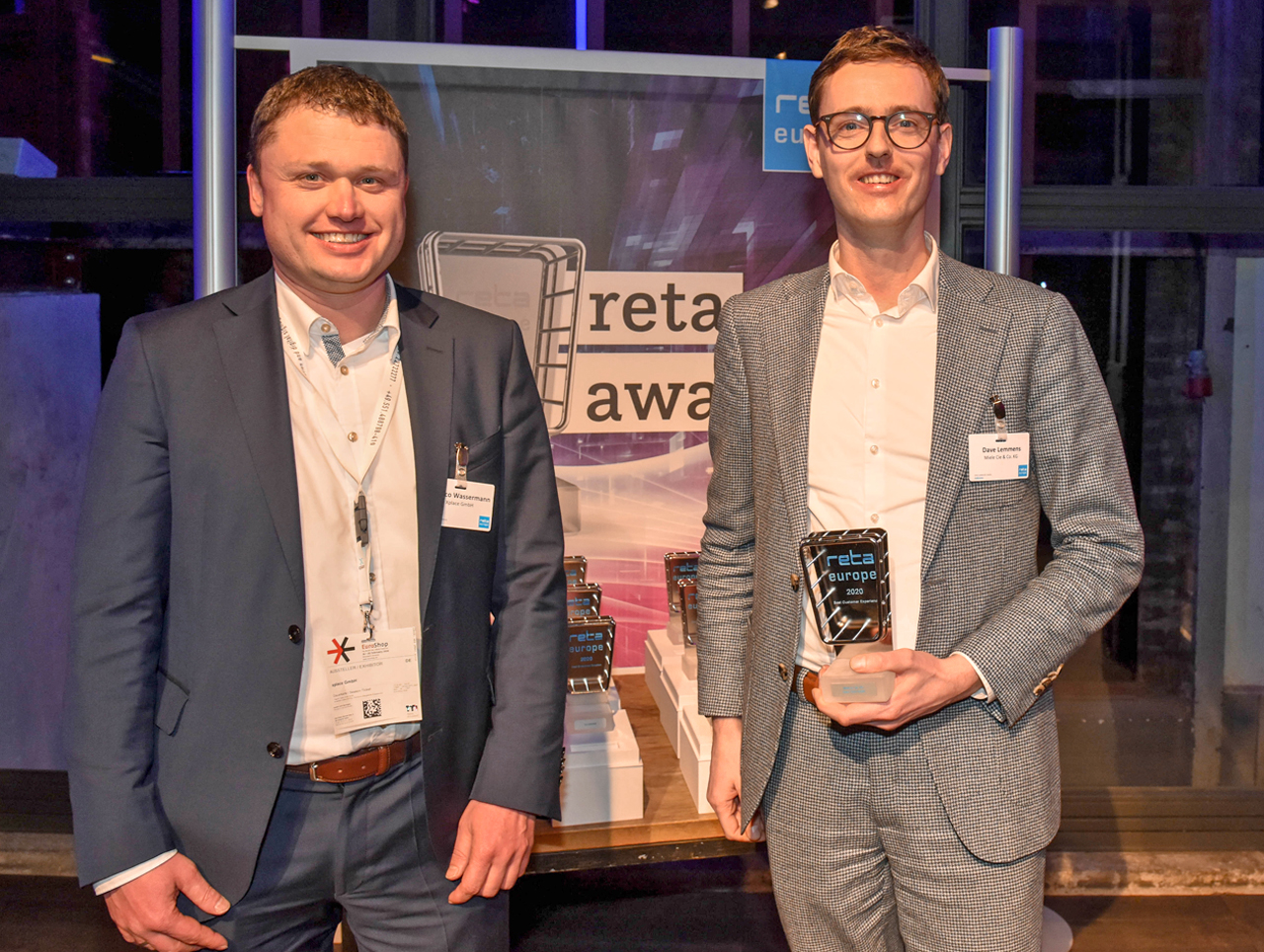 Miele
The latest Miele Store in Amsterdam takes its consumers on a digital, visual and tactile journey through the entire Miele brand. Miele and xplace jointly developed an overarching digital signage concept to standardise brand communication at the highest …
Read more
… digitalisation level. The customer is inspired and informed by digitalised services such as virtual shelf extensions and digital product information. Large-format displays showing emotional content, and LED walls accentuated with smart lighting, complete the shopping experience. Replacing space-intensive product presentations with a smart concept significantly boosts conversion rates and differentiates a premium brand. The store design and its digital extensions generate a "wow" effect and help to make customers feel at home.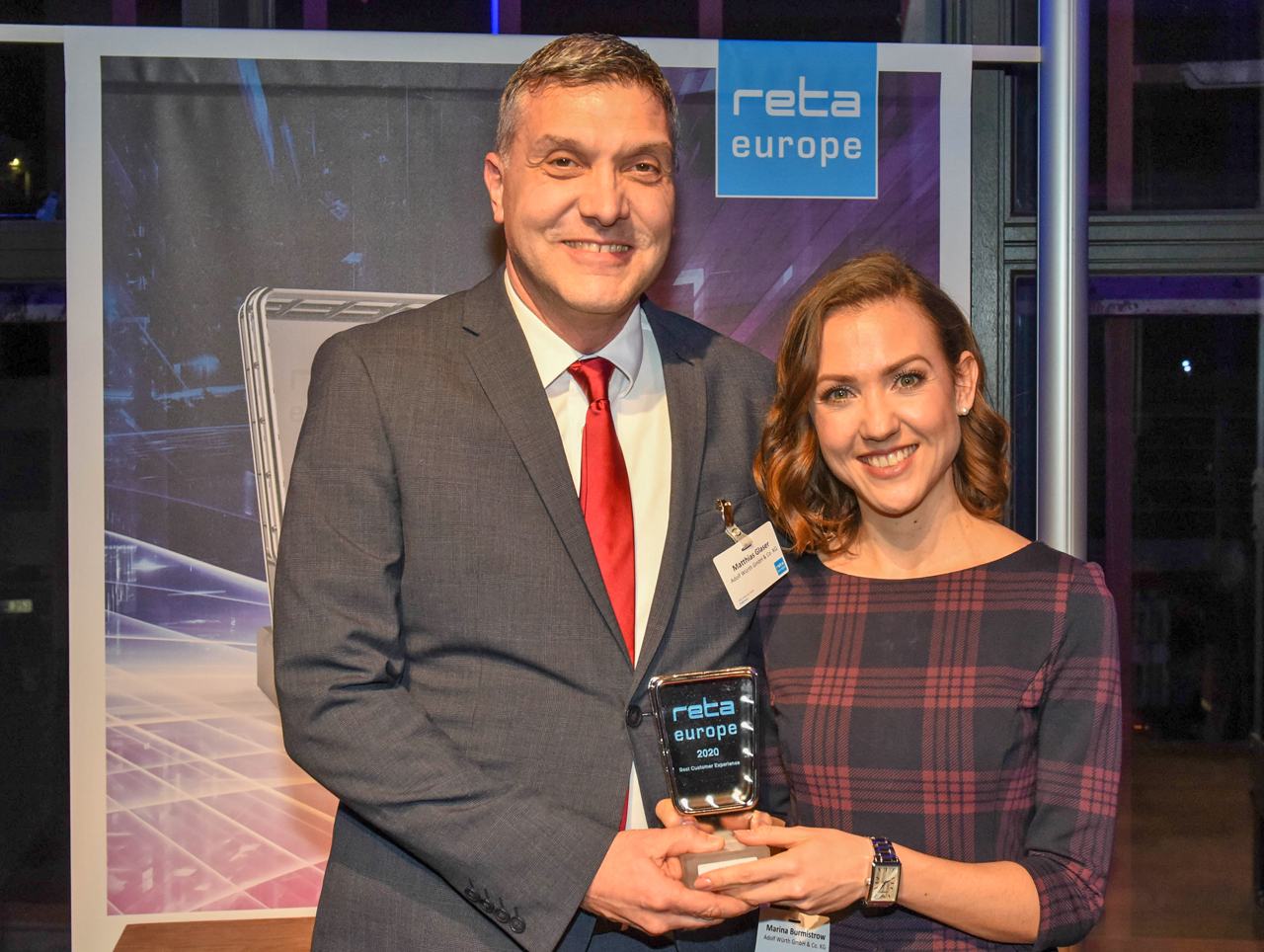 Würth
Würth has enabled shopping around the clock at its innovative store in Vöhringen. By day, the store is staffed by employees while, outside regular opening hours, customers gain access using the Würth app. Customers check in, select their products, and scan …
Read more
… these at the checkout themselves – under no pressure, and when it is most convenient for them. The shopping basket is automatically captured at the self-service checkout, while inventory security systems prevent inventory discrepancies. The recorded articles are checked and the receipt is issued. Würth and Wanzl have built a seamless, holistic solution implementing every step from customer authentication to customer checkout.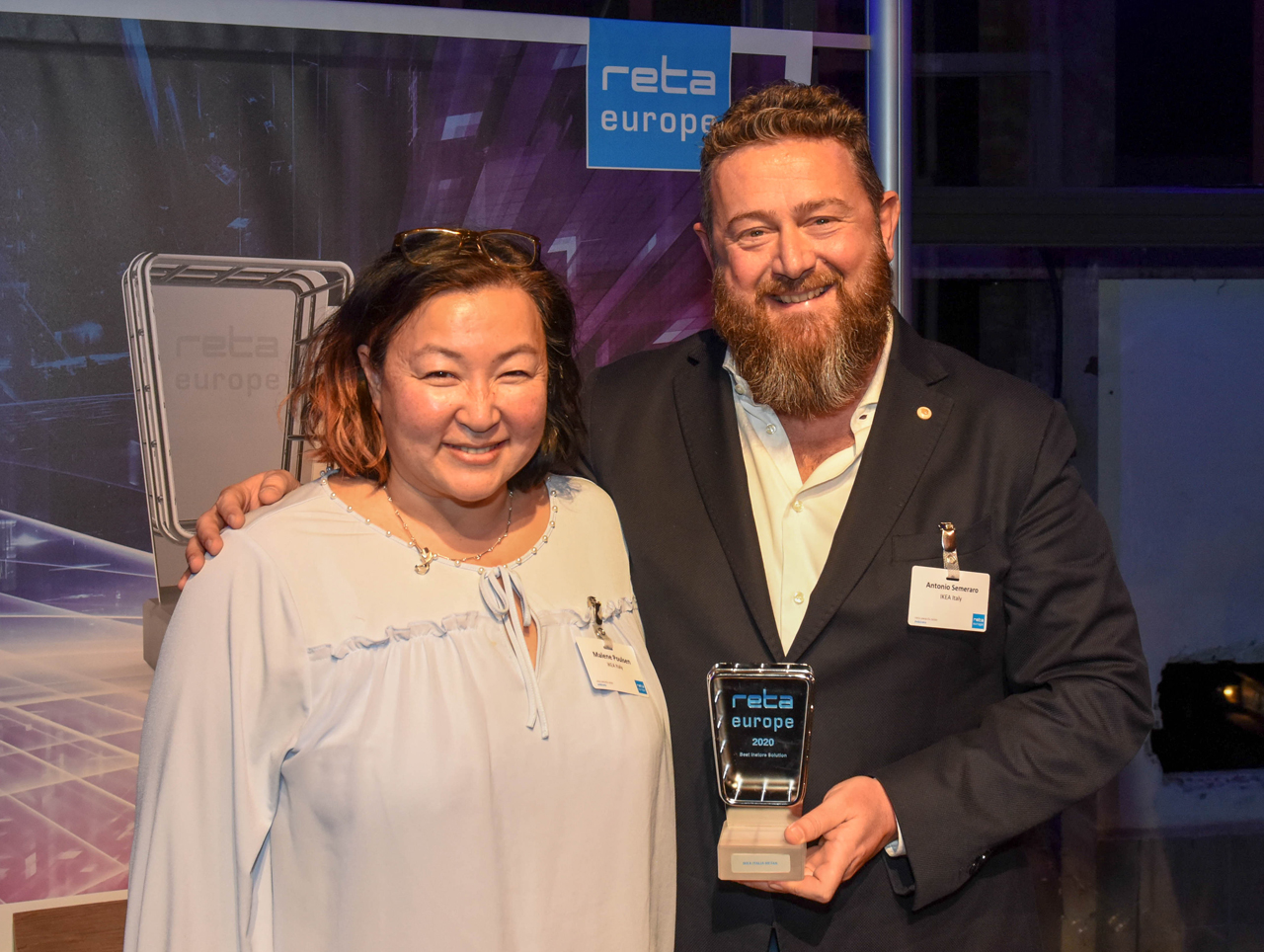 IKEA Italy
IKEA Italy has introduced a brand new food-recognition solution in its restaurant areas. iTray is a fully integrated AI-based self-service checkout developed by Diebold Nixdorf. The system uses cameras and sensors …
Read more
… to analyse items on the customer's tray. The bistro is additionally fitted with kiosk terminals for realising the entire ordering process and cashless-checkout function. As a result, scanning barcodes, keying in numbers, and searching through lists are no longer necessary – the products are automatically added to the receipt; customers simply place their trays under iTray and are asked to confirm the registered products before these are added to the order. Time and innovation are key: no more queues, an entirely new customer experience, and staff left with more time on their hands to better serve customers.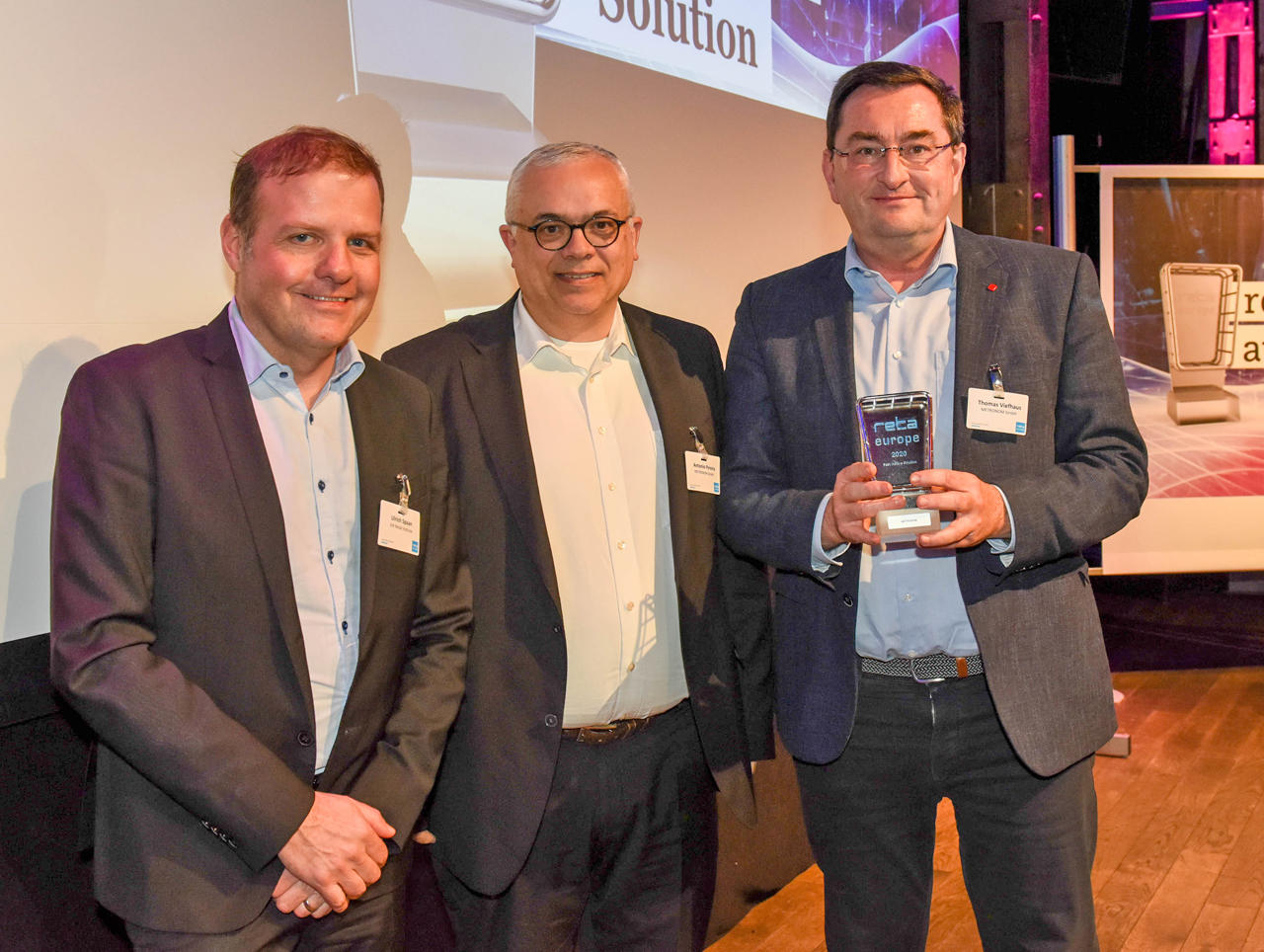 Metro
Metro has enhanced its self-service checkout process by developing an AI-based scan & go validation and loss-prevention system. Using a mobile app on their smartphones or a self-service handheld, …
Your Title Goes Here
… customers can scan the barcodes of their chosen products before placing them in the shopping cart. At the checkout, a validation unit verifies the purchases in a multi-level validation process developed by Bizerba. Within seconds, a sophisticated AI algorithm uses weight sensors, image recognition, shopping patterns and customer big data to confirm the purchase, thereby significantly shortening the validation and payment process. Inventory discrepancies are reduced by the multi-level validation process which reliably detects unscanned items.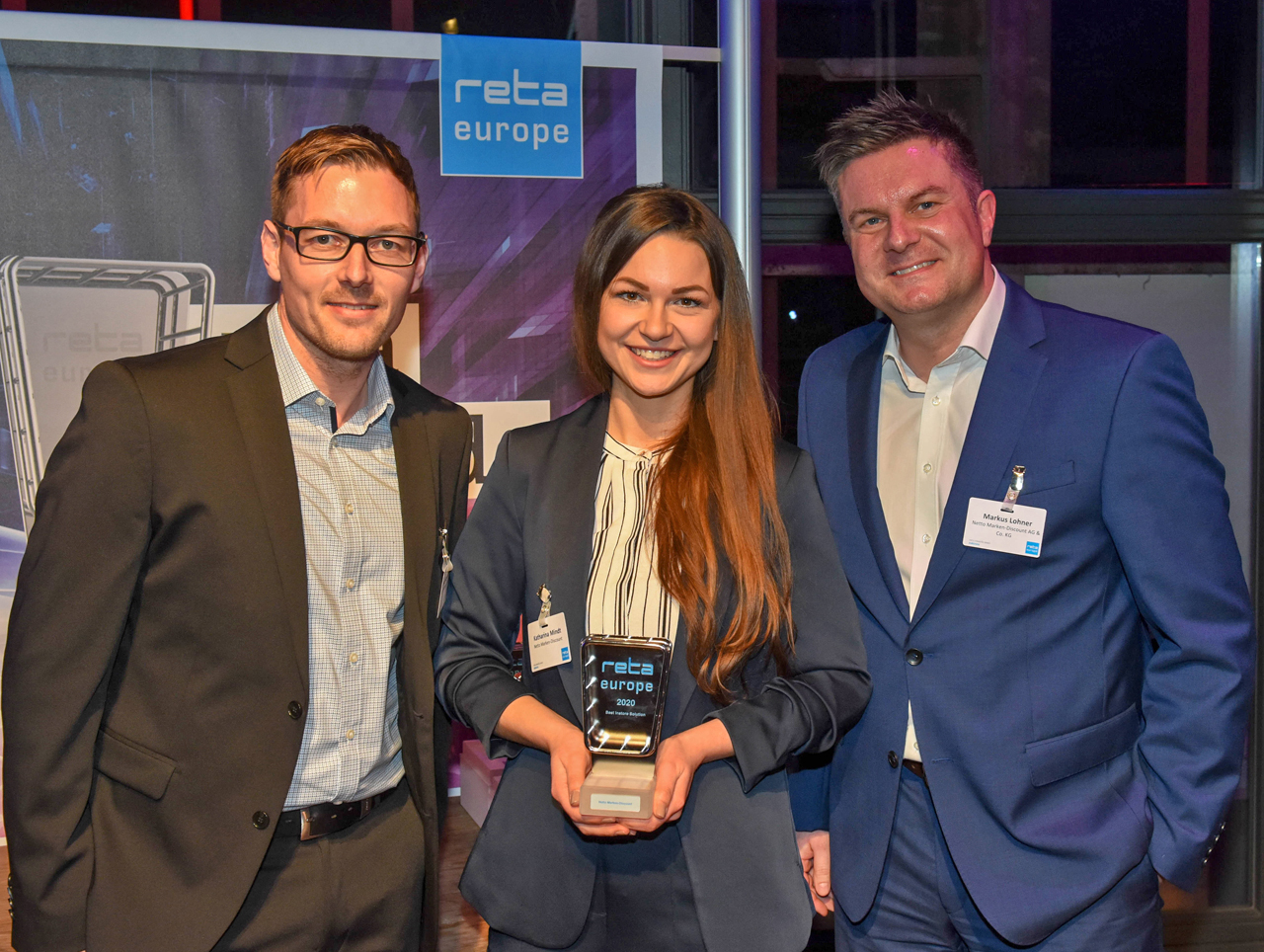 Netto Marken-Discount
Cashiers and self-checkout customers must usually first find the barcode on the product before they can scan it. If the packaging is wrinkled or damaged, it can be time-consuming and awkward to register …
Your Title Goes Here
… the product. Netto Marken-Discount has adopted an innovative packaging technology to address this problem. Additionally to the EAN barcode, several "imperceptible" barcodes are printed on the package which, although repeated at separate places on the wrapping, have little to no impact on packaging artwork. Because the person scanning an item no longer needs to locate the visibly printed barcode, Digimarc barcodes allow both traditional and self-checkouts to be simplified and expedited. The significantly shortened checkout times enhance productivity and customer satisfaction by reducing cash-register queues and facilitating the scanning process.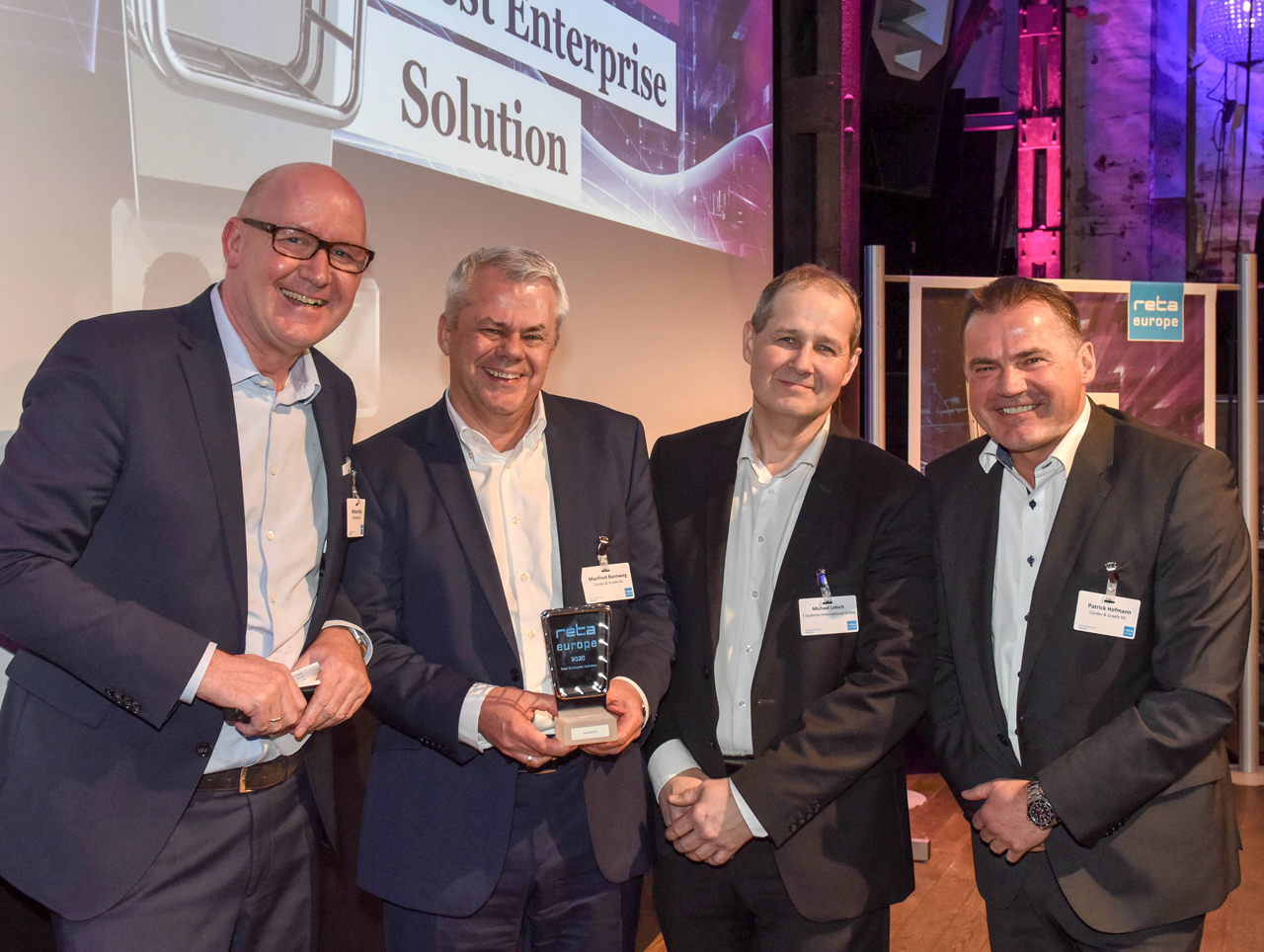 CORDES & GRAEFE (GC-Gruppe)
Sanitary wholesale supplier CORDES & GRAEFE has introduced a stunning new service for its customers: GC CarLoad. As many of the ordered products that fit into the trunk of the mechanic's car are delivered …
Read more
… and left directly in the trunk overnight. Placing items in the trunk of different customers' cars requires efficient key handling. But with the management of physical keys being very costly, CORDES & GRAEFE turned to digital keys from T-Systems' "MIA Mobile identity & Access" – a smart solution to overcome this problem. Get up… get in… and go straight to the construction site… this is how comfortably Germany's craftsmen's workdays will begin in tomorrow's world.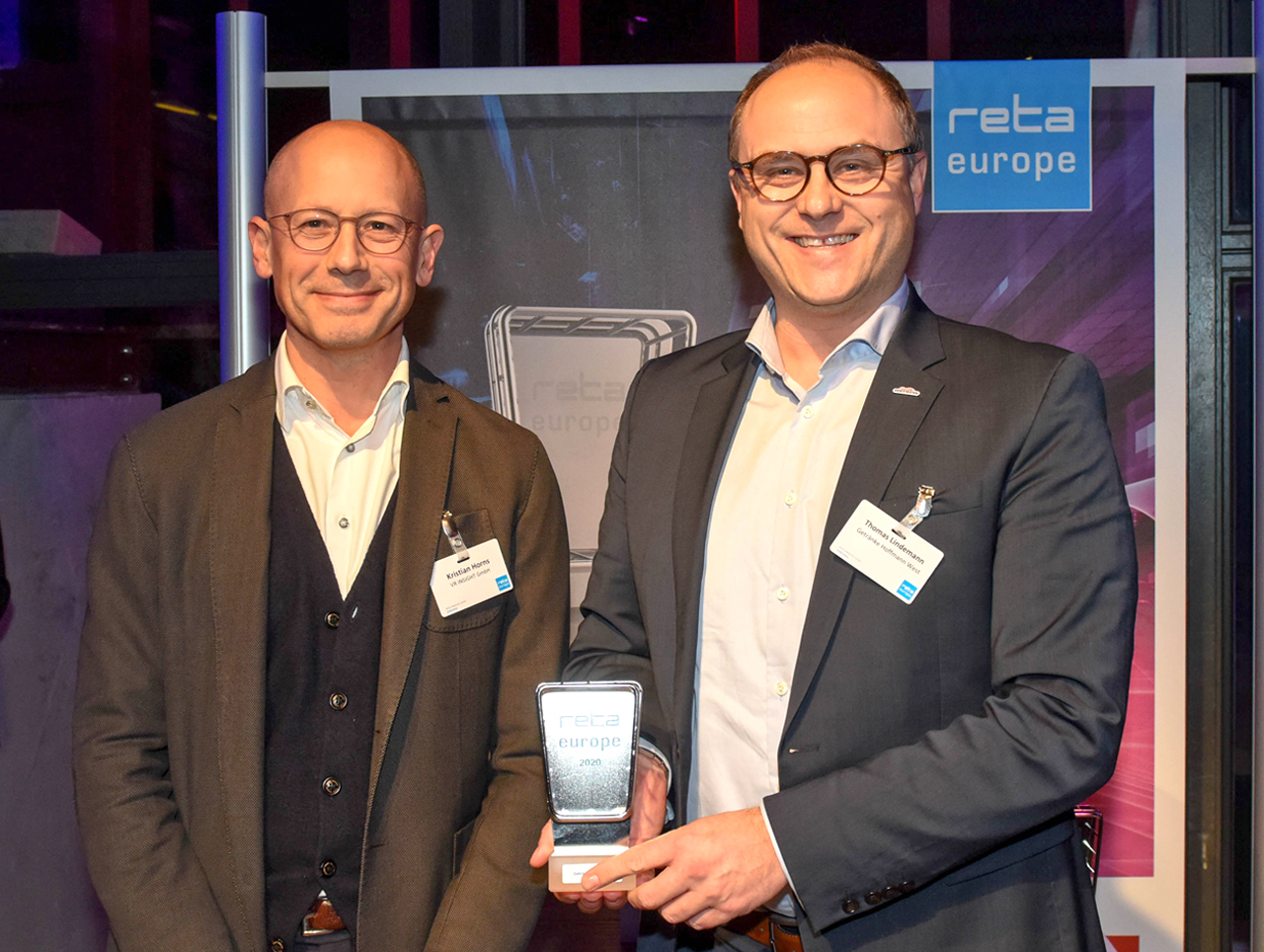 Getränke Hoffmann
Getränke Hoffmann has revolutionised its store construction process. The specialised beverages retailer is continually developing new customer-friendly store concepts which store managers and sales reps must …
Read more
… adapt to at short notice: how can we test the acceptance of new conceptual elements in a shopping context before the actual rollout? Getränke Hoffmann and VR INSIGHT developed a Virtual Reality app which allows stores to be planned, and store managers to "walk through" those stores before they are actually built. Different scenarios can be easily tested by fine-tuning products, shelves, in-store promotion and furnishings in real-time within the VR context. Customers, too, can walk through the digital store, while a game engine tracks their movements, interaction and eye motion. This app has provided great insight, making efficient store construction reality.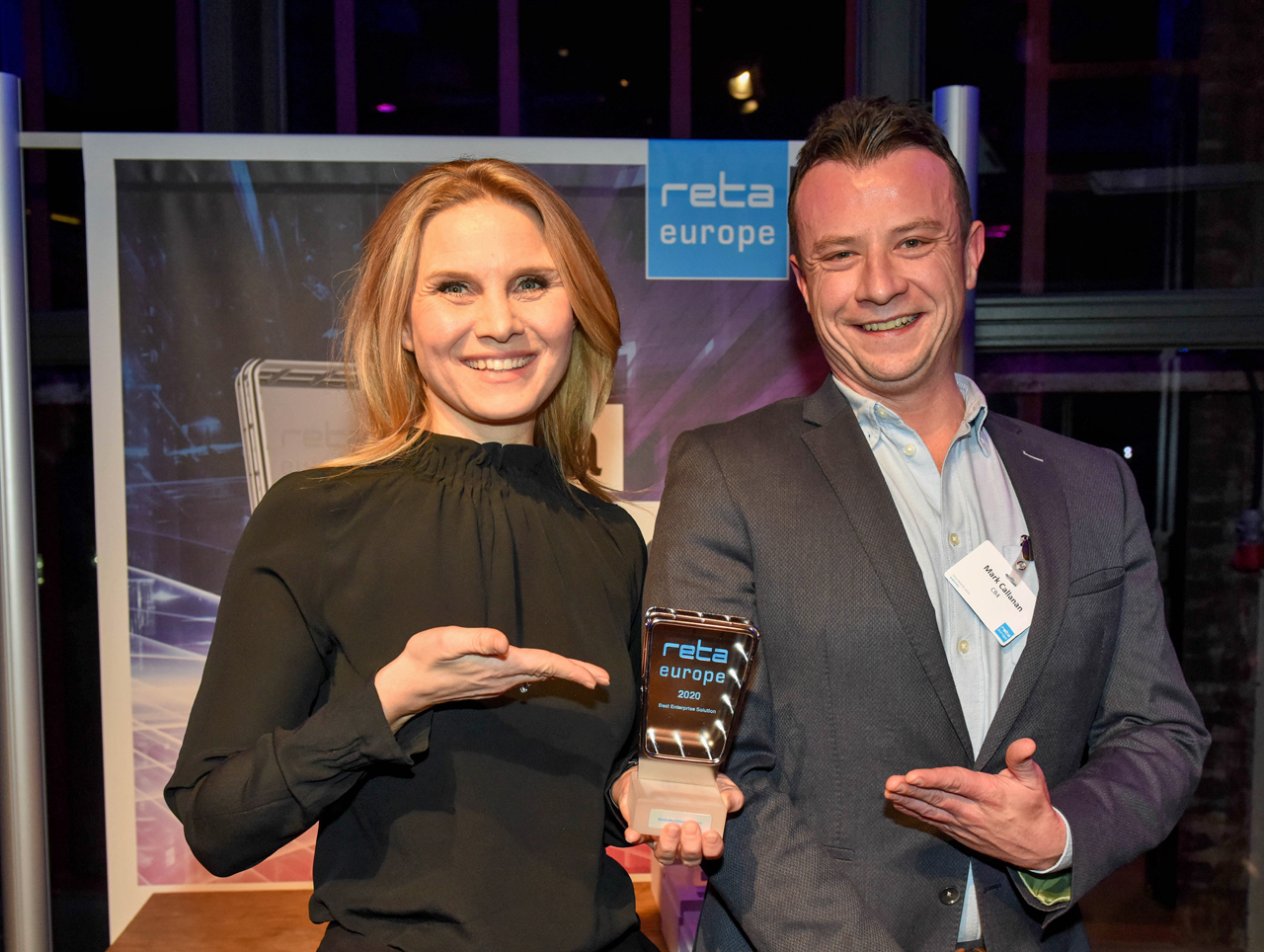 MediaMarktSaturn (N3XT)
MediaMarktSaturn (N3XT) has significantly enhanced its in-store customer experience by optimising product inventories and improving merchandise displays. With thousands of SKUs per store, the chain faces major …
Read more
… challenges, such as damaged items, out-of-stock products and unclear merchandising. CB4's algorithm analyses historical sales data, exposing consumer demand patterns and sales correlations for each store at an SKU level. This allows the identification of products with high local consumer demand, as well as sales forecasting at an SKU level. When a store diverges from a forecast, the solution applies machine learning to identify the most likely operational issue. An app informs store managers about underperforming products, as well as suggestions on how to fix the issues. Each week, between five and ten recommendations are put forward per store!
Best Omnichannel Solution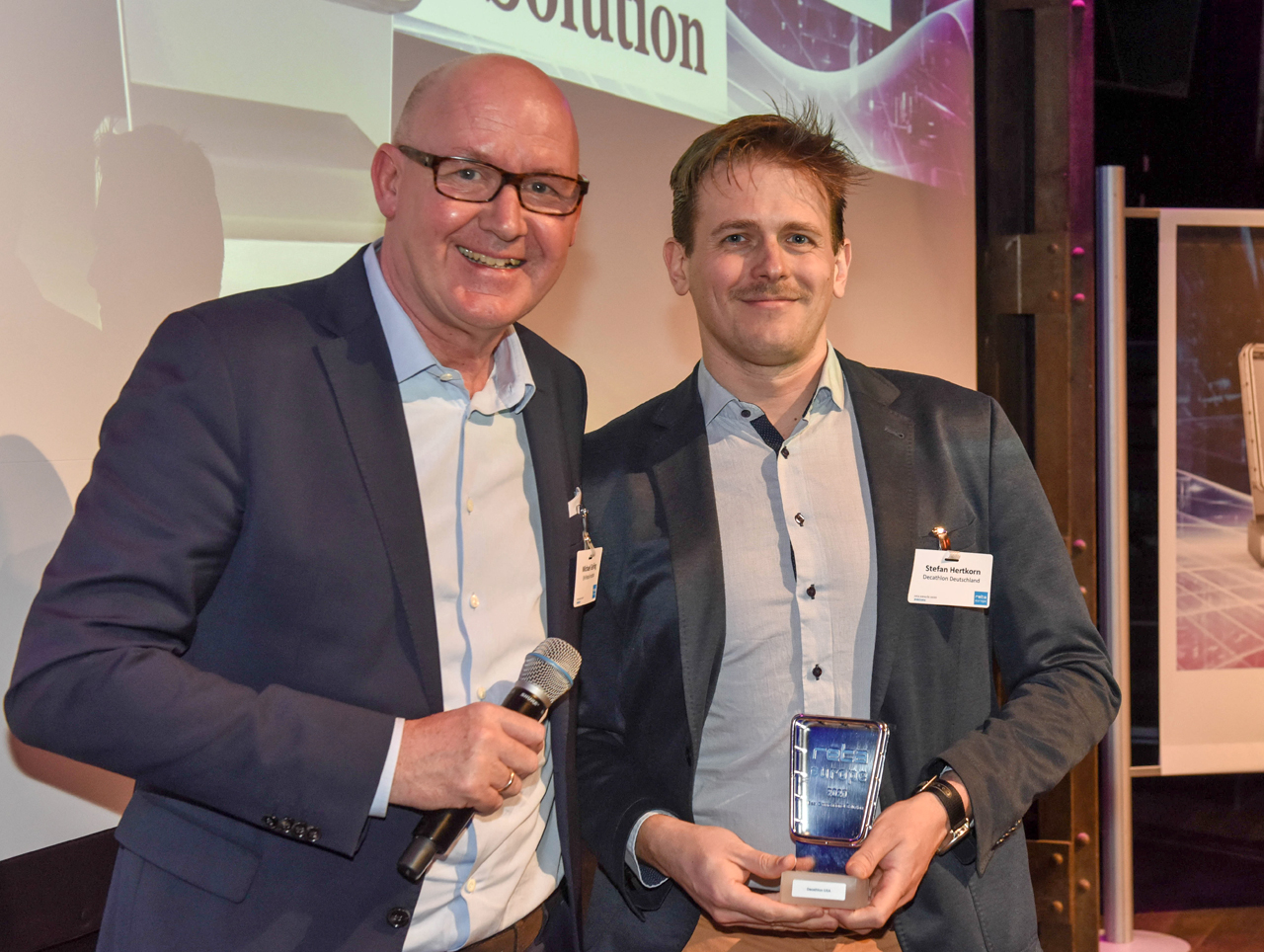 Decathlon USA
Decathlon USA wants to eliminate legacy point-of-sale systems, and to operate its stores as cashless. NewStore's mobile-first and cloud-based platform allows retailers to offer omnichannel retailing from an …
Read more
… iPhone. So instead of being tethered to cash wraps, store employees become the point of sale – with the ability to confirm product inventories, process endless aisle transactions, fulfil buy-online/pickup-in-store orders, and settle customer purchases via Mobile Checkout Stations from anywhere in the store. The new technology was integrated into Decathlon USA's existing Mobile Checkout Station. Employees place a customer's shopping basket into an RFID-enabled checkout station, and then scan a QR code to create a pre-filled shopping bag in the app. Based on this pre-filled shopping bag, customers can then check out easily.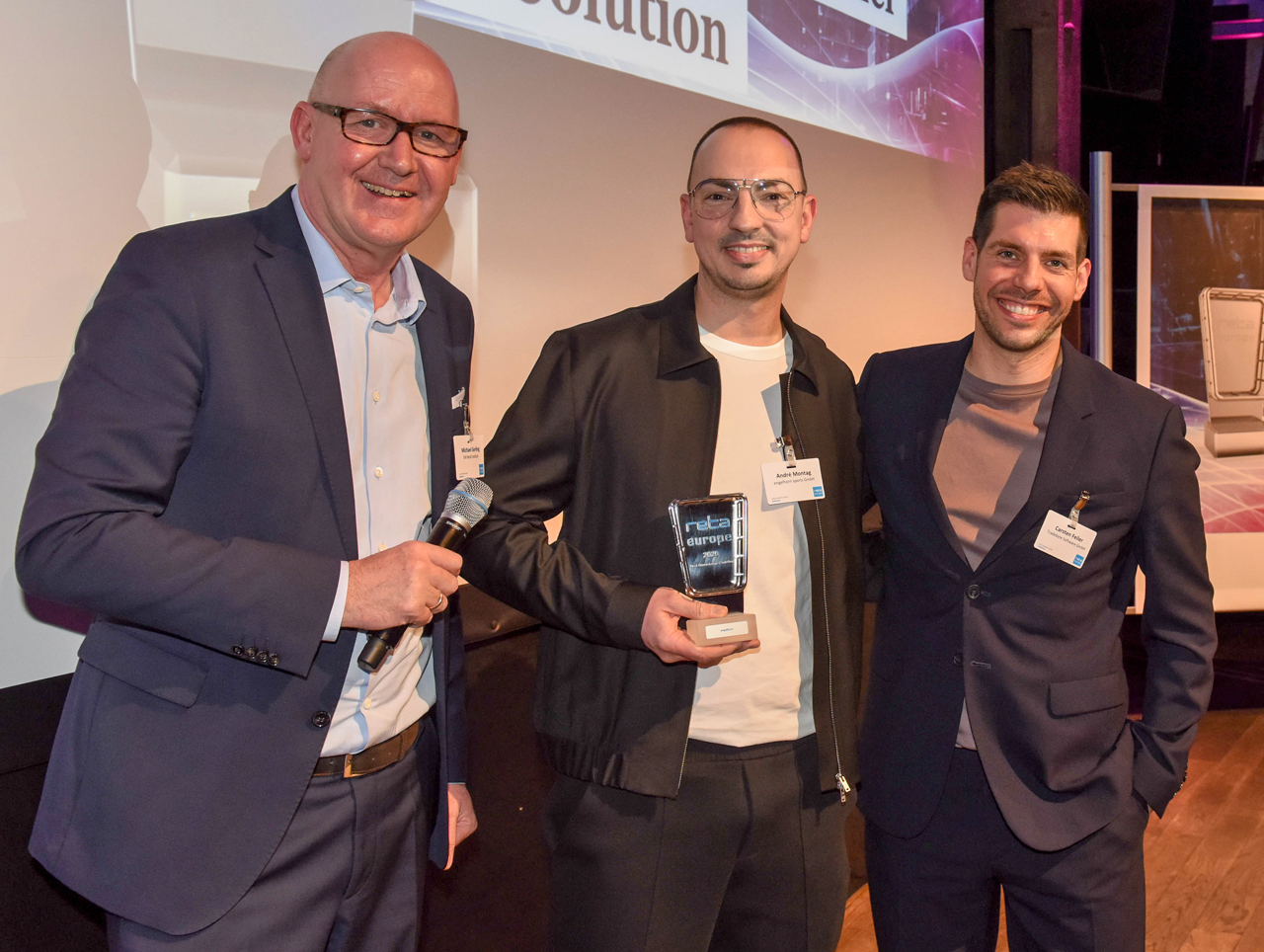 engelhorn
Mannheim-based fashion and sports department store, engelhorn, has established the basis for its new platform strategy. Products available at traditional brick-and-mortar stores are now complemented …
Read more
… by digitally connected product ranges of sport, fashion and premium sector brands. The online shop addresses increasingly indispensable customer demands such as broader product ranges and better availability. Partner data transmitted via the Tradebyte marketplace solution are then checked and listed in the Engelhorn online shop under the partners' names, as suppliers. With this system, Engelhorn wishes to remain progressive, while offering customers the best possible shopping experience in conjunction with its business partners.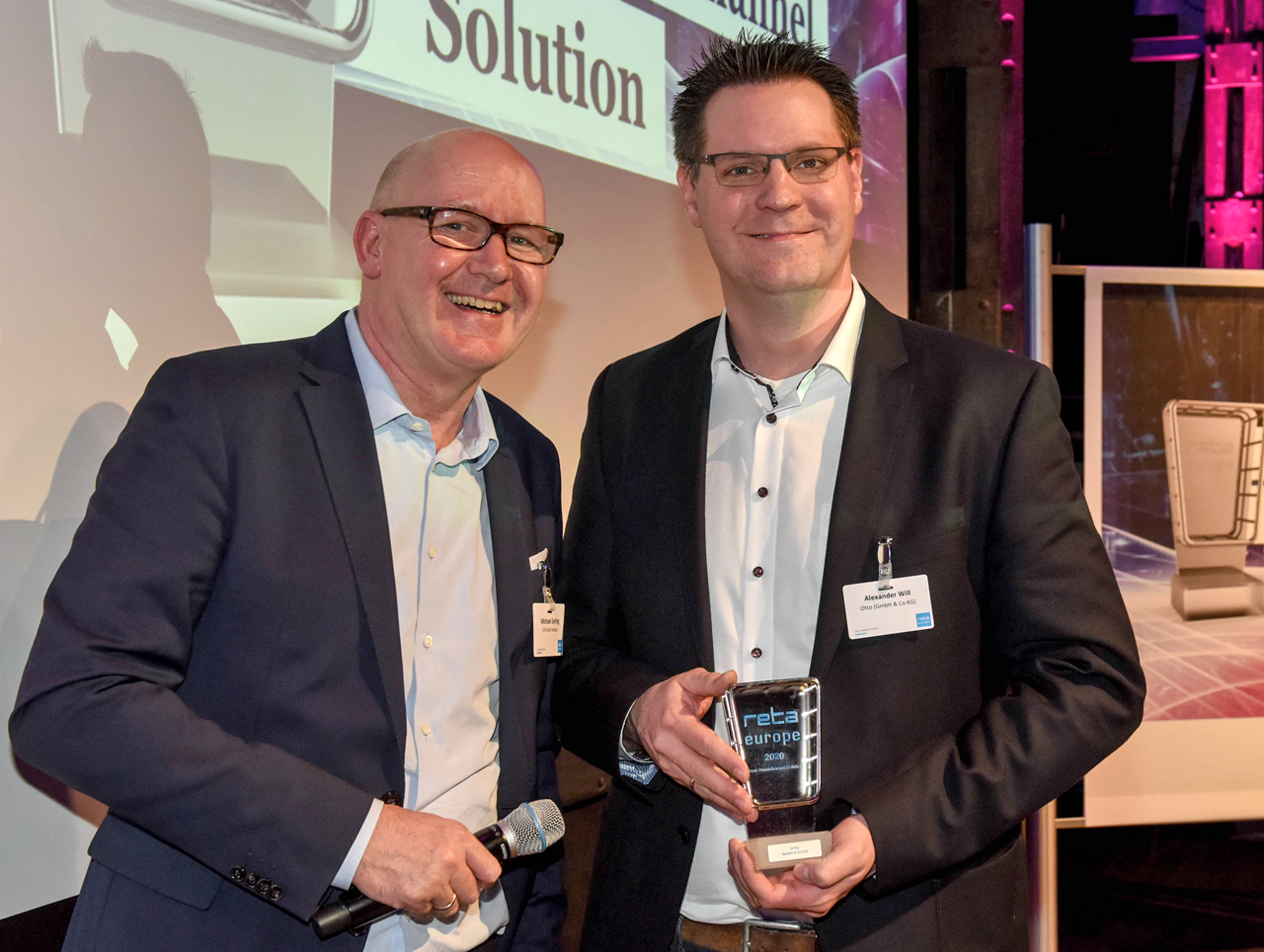 OTTO
OTTO has taken its platform concept to the next level. With the majority of Otto's offline purchases meanwhile being prepared online, today's customers evidently feel comfortable searching for products both online …
Read more
… and offline, and switching back and forth between e-commerce and physical stores. Currently over 29,000 articles which are offered on otto.de display a local availability ad for a specific store in the customer's vicinity. When customers browse otto.de, they can see if a certain product is available within 50 km by providing a ZIP code. Converting online traffic into real frequencies in physical retail is enabled. Otto uses Stocksquare as the technical connector to bridge the online/offline shopping divide and add value to its customer experience.